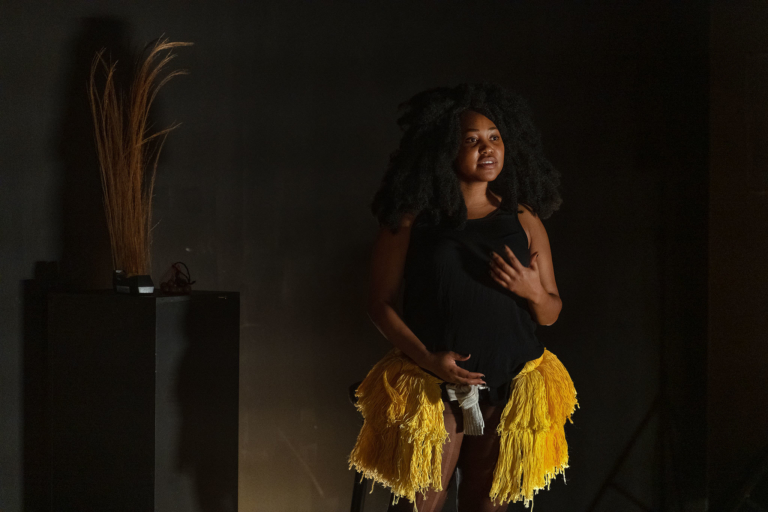 Bitch Where the Fuck is My Manifesto?!
av Duduzile Mathonsi (ZA)
What exactly is the body? Rather than seeing the body fragmented through cultural prisms or behind layers of disguises, Duduzile Mathonsi seeks to see the body as it really is.
Bitch where the Fuck is my Manifesto?! is based on Duduzile's personal research triggered by meeting points for intercultural intersectionality related to voice, body and movement.
The performance addresses the vulnerability and sexuality of the black female body, and is an attempt to regain narratives and freedom of action that have previously been taken away from people belonging to minorities and indigenous peoples. Does our gaze change from the outside when we are confronted with a black female body on a stage, without other bodies to relate to?

Language: Tsong, Zulu and English
Flere kunstneriske forestillinger