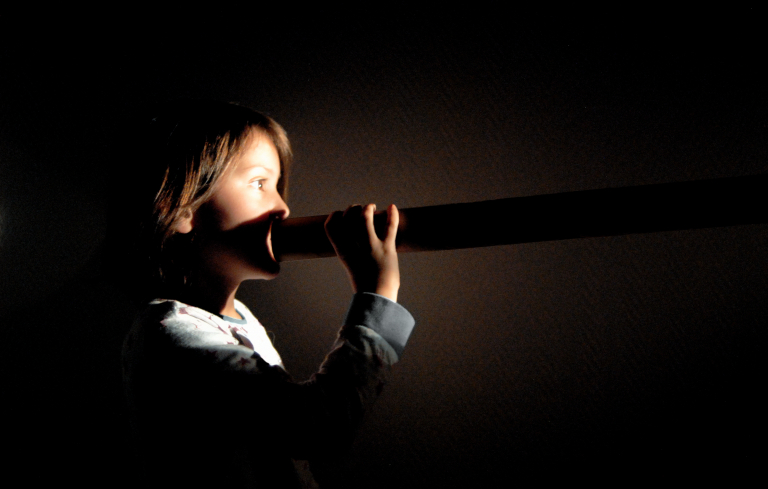 Blind Cinema
av Britt Hatzius (DE/UK)
In the darkness of a cinema space, the audience sits blindfolded. Behind each row of audience members is a row of children who in hushed voices describe a film only they can see.
Accompanied by the soundtrack of the film, the whispered descriptions are a fragile, fragmentary and at times struggling but courageous attempt by the children to make sense of what they see projected on the screen.
To articulate in words in order to share experiences involves a struggle, a struggle that seems to be closest to those in the midst of discovering language's potential and limits.
What I love about Blind Cinema is that it takes this premise literally. It invites us to see the world through the eyes of 8 to 11 year olds by blindfolding us and asking them to describe what they see on their own terms. What is born out of a novel, but essentially a simple idea, unfurls into an experience that offers up many layers of intimate wonder. - Alexander Roberts, Teatersjef ved Rosendal Teater


Language: Norwegian

Flere kunstneriske forestillinger