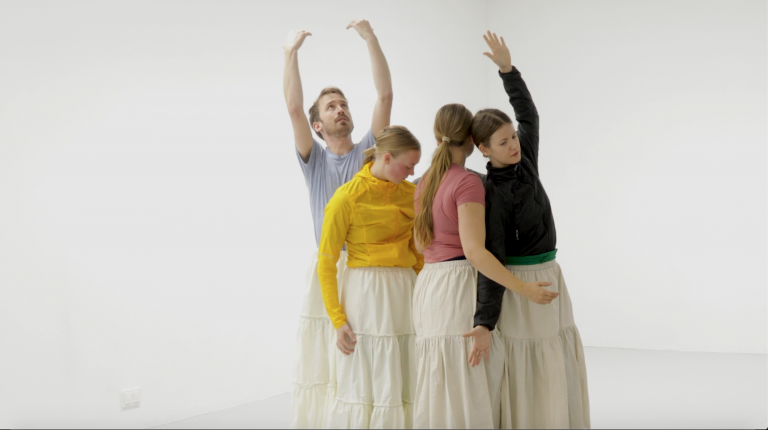 Danseaften
by Mina Weider (NO)
Mina Weider continues her investigation of the legacy of Norwegian free dance by inviting four dance artists to create and perform new dance that in various ways processes and investigates the Norwegian free dance.
Through individual and collective practices, professional interests, choreographic strategies and bodily capacities emerge and shed light on a contemporary landscape of perspectives on the national historical dance.
Weider, Seljeseth, Kongsness, Mjøen and Schia examine this heritage through the performance format "dance evening", which was often used in the first half of the 20th century and which consisted of a number of shorter dances, made by different choreographers.
The performance contains an introduction to the project and a demonstration of work in process, and is particularly suitable for anyone interested in Norwegian dance history and the legacy of Norwegian fridans*.



Language: Nonverbal
Presented by DansiT
*Fridans is the name of the performing dance that was dominant in Northern and Central Europe in the first half of the 20th century. Fridans represents the first real break with classical ballet and had enormous potency in its time, when barefooted dancers with loose clothing suggested a more sensual and personal body