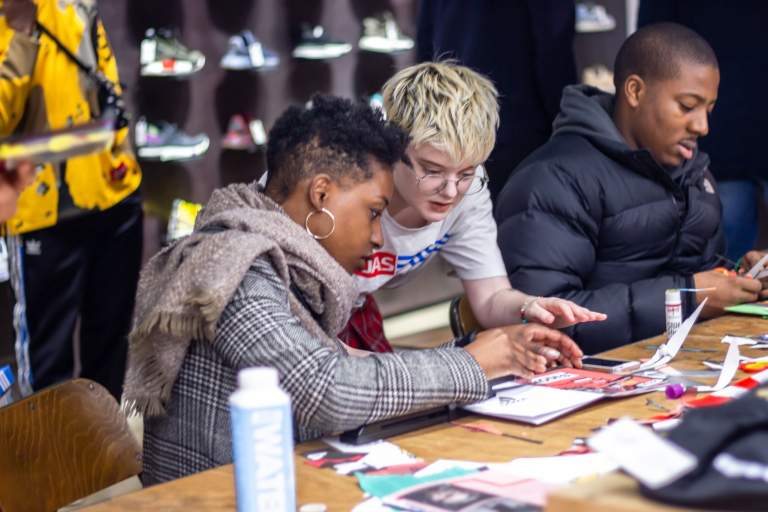 FEM ZINE
by Mia Maxwell & SMØR Press
Everybody is invited to a zine making workshop with Mia Maxwell of London-based radical publishing house FEM.
Developed in collaboration with Trondheim Pride and local print group SMØR Press, this workshop is open to everyone that is interested in learning to voice their stories using collage, typography, drawing and whatever they can bring to the table in a series of DIY workshops to make their own fanzines.

The workshop will be taking place every day between 7. - 10. September and you can participate in just one day or all of them. All the zines made during the week will be launched at a zine-launch party on Sunday, 12. September. The cafe will be open, a DJ will be playing and the people from the workshop will be gathered to show off the zines they have made.

The zine-making workshop is designed in line with the values of Pride – with an emphasis on making space for people to gather and think, talk, watch and expand discourse on creativity, identity, as well as marginalised and emerging perspectives.
Language: English
Presented by Rosendal Teater in collaboration with Trondheim Pride