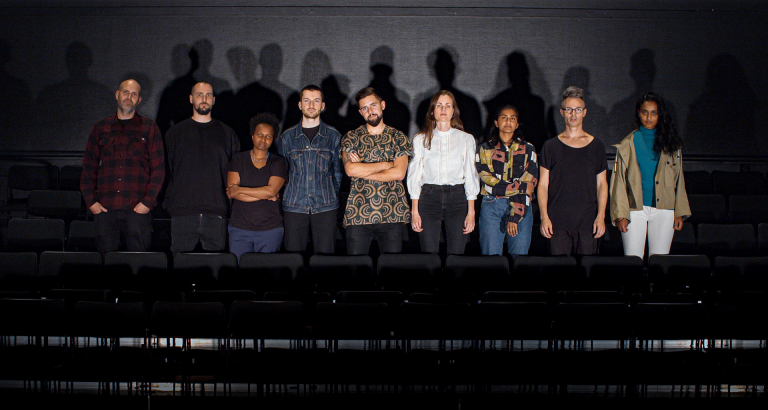 Filmkonsert: Brudeferden i Hardanger
Av Ugress, Krafkow, 9 grader nord, Ali Omar & Børsheim
In 2021, Rosendal celebrates 100 years and we pay homage to Rosendal´s history with a magnificent film concert by Gisle Martens Meyer. Here, electronics, metal, world, folk and pop meet the epic Norwegian silent film Brudeferden in Hardanger.
Brudeferden i Hardanger is a magnificent film work from 1926 by Rasmus Breistein that started a national romantic heyday in Norwegian film. The honeymoon and the national costume are admittedly essential elements in the film, but it is also a film about the everyday life of villagers during a period when migration, societal change and urbanization redefined Norwegian culture. The realities of Norwegian society today are vastly different to those portrayed in the film. Hugely influenced by migration, globalization, open borders with Europe and digital culture, Norway today is made up of complex intersectional identities, shaped by a global, mediated reality, more than place-bound ethnic identities.
By putting together an ensemble of artists from different backgrounds, who are all representative of Norwegian music today, Meyer seeks to redefine the "national romantic" in this work.

Language: Nonverbal
Presented by Rosendal Teater in collaboration with Cinemateket

NOTE: On the occasion of the season opening of Rosendal Theater, there will be two launch speeches in the foyer from 18:30. Wellcome!