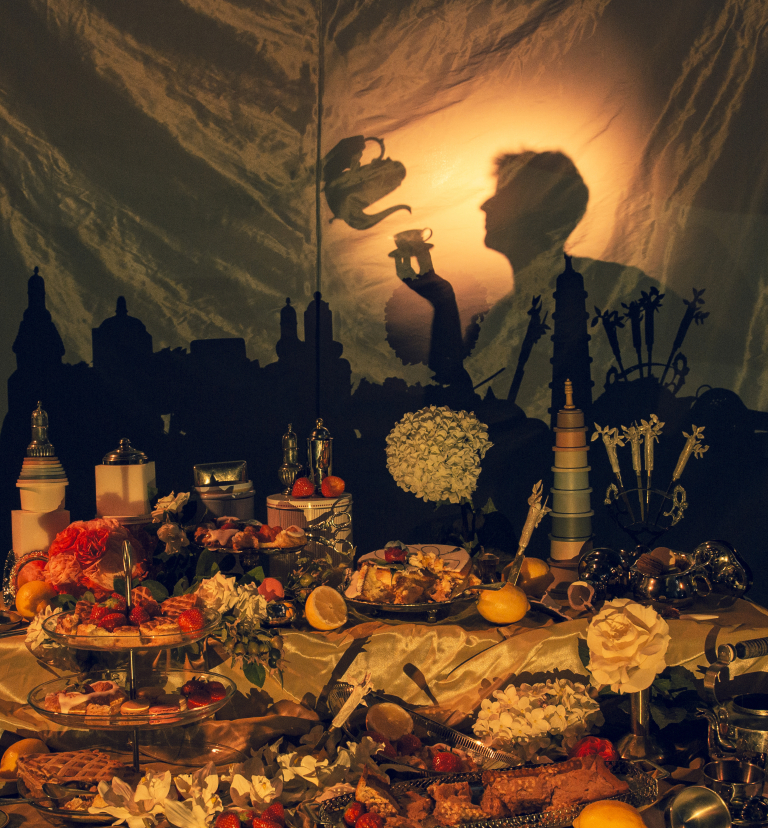 Fyrsten - A tea party about the decay of democracy
av Fabularium Produksjoner (NO)
Enough talk, now it's a new age - tick tock!
Take a ballot and vote for the Prince today! Welcome to a tea party with cakes and sweets. Join a country where he who rules loves the nice and sweet. The prince loves his kingdom and his power, and shares all that is beautiful with the people. Every day is a feast in the kingdom, and the prince decides for himself when he has a birthday. Everyone gets to join the celebration and sit at the prince's table, even the dedicated girl from the school newspaper.
Democratic values are threatened all over the world. We live in a time where "fake news" becomes fact, and facts become "fake news". How can democracy wither even if those in power come to power through free elections?
Does the prince answer all the questions after all?

Language: Norwegian

Flere forestillinger for barn