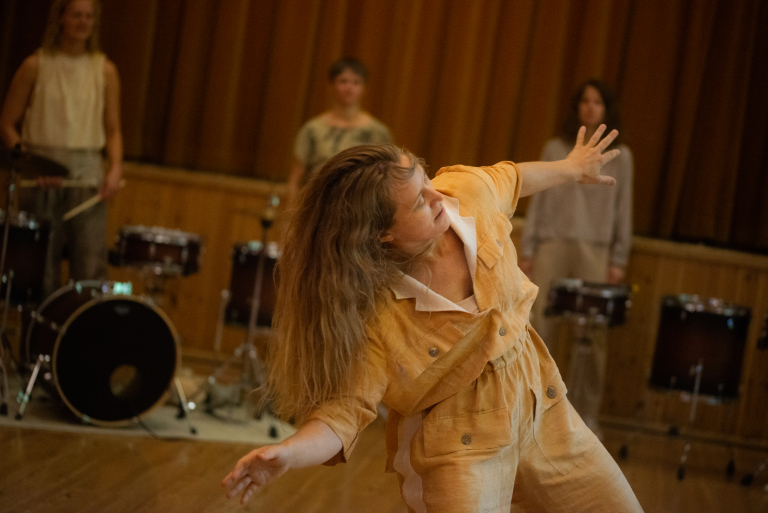 Groove
by Marianne Kjærsund
Five dancers and a musician hunt for the primordial rhythm, the groove itself. You know, the feeling that comes when you hear music that makes you unable to sit still.
We live in rhythms. With the breath, the heart and in our running steps. This is the starting point for Groove, which is a dance performance, a concert and an enthusiastic band all in one! Five contemporary dancers, one drummer and 16 drums take the stage to playfully examine the basic instinct man has for rhythm or groove. It is the feeling that occurs in the body when you hear music that makes you unable to sit still or see a movement you just have to try for yourself.
This work is the result of the initiators´ Marianne Kjærsund and Elisabeth Nesset shared interest in what groove can be, together with the team's enthusiasm for playing drums. How to feel a rhythm by playing it can also be manifested as movement. The performance is structured as a live concert with a number of songs, which have been created through improvisation with dance and drums. All material, both movement and sound, is based on each individual's personal feeling of just groove.

Language: Nonverbal

Presented by DansiT in collaboration with Dansenett Norge.

Free artist talk with Marianne Kjærsund at the Mesanin Friday 17. September, at 17:00, as a part of Kulturnatt Trondheim.