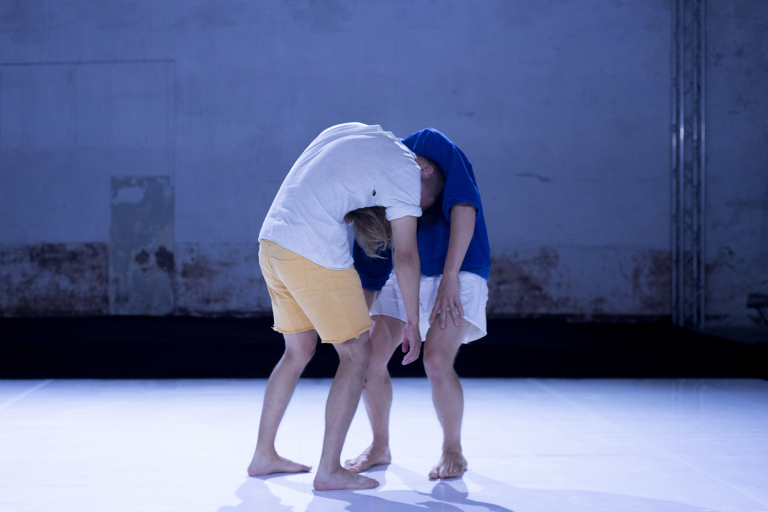 Jakob
av Tony Tran (NO)
Jakob is a performance for two male practitioners who explore a relationship of dependence between two people, and the friction and shift of power that occurs between them.
For everyone from 14 year!

It is also a study of an emotional relationship consisting of two men, and the masculine intimacy depicted is not necessarily about the romantic or the sexual, but embraces all types of relationships.
In the duet Jakob, Tran continues his ongoing exploration of power and identity in human relationships. How do relationships and duality, the fact that we are no longer alone, affect the choices we make as individuals? How does this shape our behavior and our individual actions? How do we meet the other?
Languager: nonverbal
Presented by DansiT in collaboration with Dansenett Norge
This performance is a part of the program for Trondheim Fringe Festival.