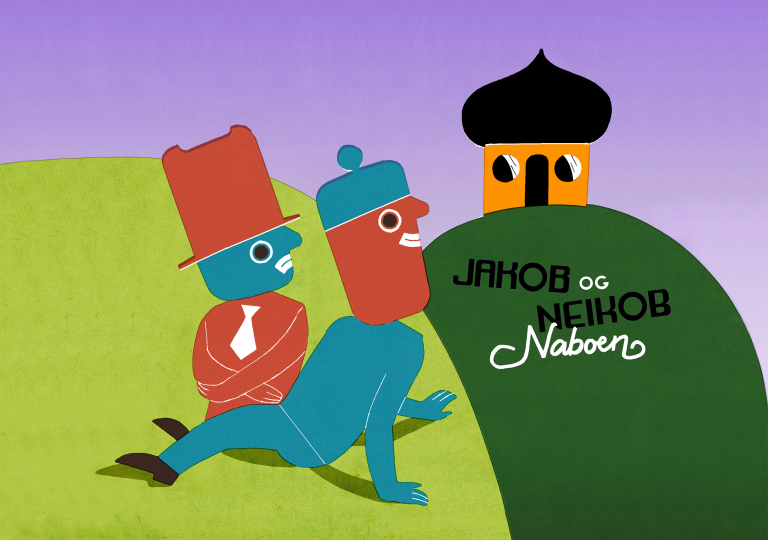 Jakob og Neikob
by Turnéteateret i Trøndelag (NO)
Jakob and Neikob are two good friends who live together, but are very different. Jakob says YES to everything, while Neikob says NO to everything.
Now the two friends have just discovered that they have a new neighbour. Jakob is happy, but Neikob is very skeptical and builds a high fence. Jakob is building a bridge, but has Jakob not heard that one should not talk to strangers? When the neighbour suddenly pulls the curtain, Neikob thinks that it shows that the neighbour has something to hide!
Join Jakob and Neikob on a journey into the unknown, to see how their story ends well, but only when they collaborate.
Language: Norwegian

Flere forestillinger for barn