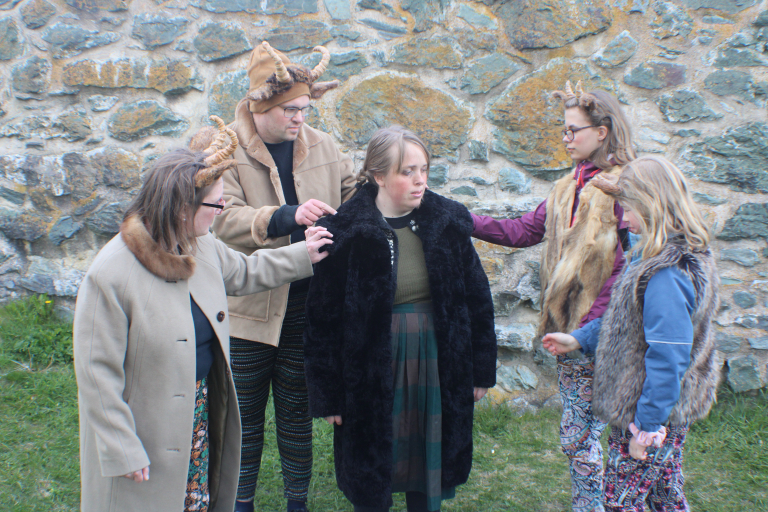 Narnia - The Lion, the Witch and the Wardrobe
by Sjiraffen Kultursenter (NO)
Join the Sjiraffen's Narnia universe, with exciting fantasy creatures, scary witches and kind lions. Around 80 actors, musicians and dancers are on stage this evening.
There is war in England, and the four siblings Peter, Lucy, Edmund and Susan are sent out into the country to live with their uncle and aunt. During a journey of discovery in the house, Lucy discovers a secret world, at the back of a wardrobe. Who are the strange figures with horns and hooves out there in the woods? And who is this White Witch, who makes sure that it is always winter and never summer? Where exactly is Narnia?

The performance is a collaboration between all of Sjiraffen Kultursenteret's art and culture groups for people with and without developmental disabilities. The actors are aged 6-50, most with a long career on stage.
Language: Norwegian
Flere forestillinger for barn