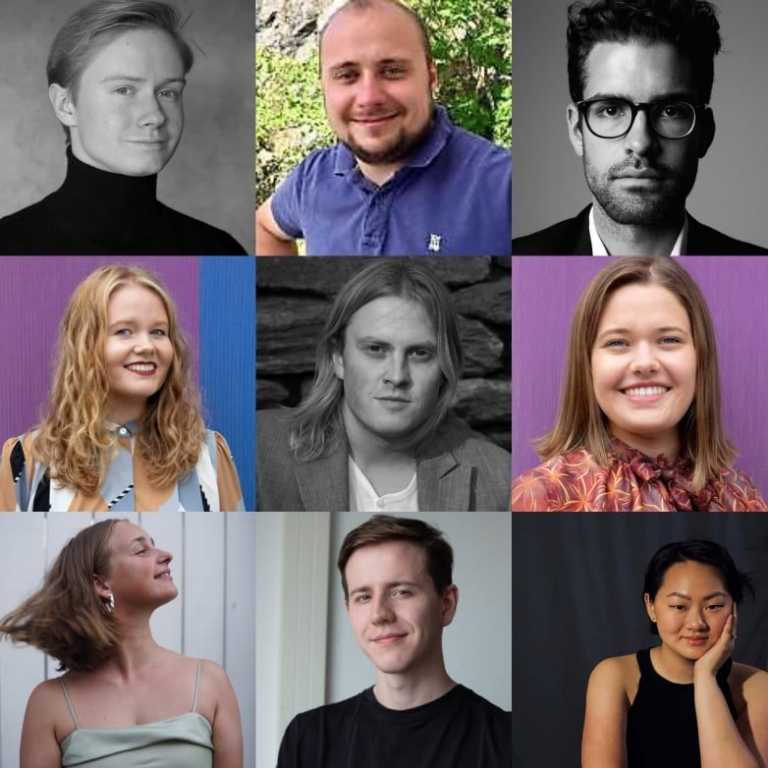 Operakafé: Lystige koner fra Windsor - en geriljaopera
Skeive Stemmer Operakompani m. fl.
The audience is invited to an exciting process screening, followed by an open meeting with the director and the entire ensemble. We warmly welcome questions, input and feedback!
Skeive Stemmer Operakompani is Norway's only queer opera company by, for and with queer artists. The company holds a 2-day workshop at Rosendal Theater, during the Trondheim Fringe Festival, and presents excerpts from The Merry Wives from Windsor in a brand new look! 2022 is Gay Culture Year, and we want to celebrate this by highlighting gay opera and cultural artists, and highlighting the diversity that is found in the great stories.
The Merry Wives From Windsor, is an opera with music by Otto Nicolai based on a Shakespeare comedy. Central is the conflict between the sexes. The story of the dominant knight who tries on everyone is eternally relevant - how gender and sexuality play into relationships and what power games are the basis for our actions. By turning the opera hierarchy upside down, the singers get the opportunity to share their creativity and experience-based knowledge in shaping the play, and together they play with and challenge the traditional gender roles in this well-known comedy.
Skeive Stemmer Operakompani has invited musical director Knut Erik Jensen, director Lars Harald Maagerø and designer Fridtjof Bervig to collaborate with the singers, and to create a place-specific performance on the premises of Rosendal Café. The premiere of the performance will take place in 2022. The project is aimed at all age groups with and without prior knowledge of opera. Skeive Stemmer always has a special eye on the gay community, and wants to increase the participation and visibility of local gay music and opera enthusiasts.
We still take infection control seriously, and take all necessary precautions. Opera Café in Rosendal is a relaxed, pleasant and beautiful feature of the local community in Rosendal.