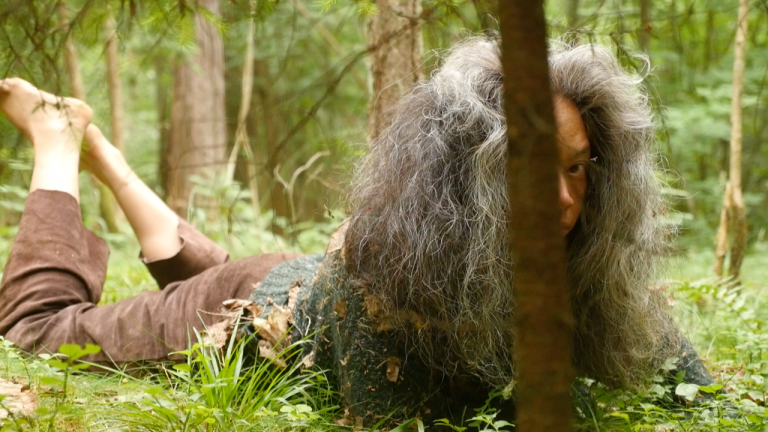 Resisting Extinction
Av BodyCartography Project
Trust your body!
We are living in a time of crisis, both social and environmental. In the face of these challenges, BodyCartoghraphy Project invites the audience to practice embodied engagement – to hone their skills, to improvise, to play, to experiment, to not-know, and to be receptive and trust that the body has the resources needed to negotiate, survive and thrive.
Resisting Extinction addresses mortality, decomposition and impending extinction in this time of ecological crisis. It will take the form of intimate performances and grieving rituals along the waterfront at Ladestien in Trondheim, that will use the weather and land as points of collective gathering and action.

---

weather walk" is a one-on-one performance journey through the landscape. We will transform our small talk about the weather into big talk about the climate crisis, our microbiome, the evolution of our species, and mass extinction. We want to collectively build practices for living and dying together on a damaged earth.
"the missing" is an invisible performance that flickers on the periphery of our consciousness. An unidentified multi-species being, an extinct beast, haunts the landscape.
Recognizing ecological grief as a legitimate response to ecological multi-species loss is an important next step to humanize the climate crisis and its related impacts, and for expanding our understanding of what it means to be human and to survive in this swiftly transforming moment. We are offering a series of participatory grieving practices. Can and should we grieve our own potential extinction?
Flere kunstneriske forestillinger