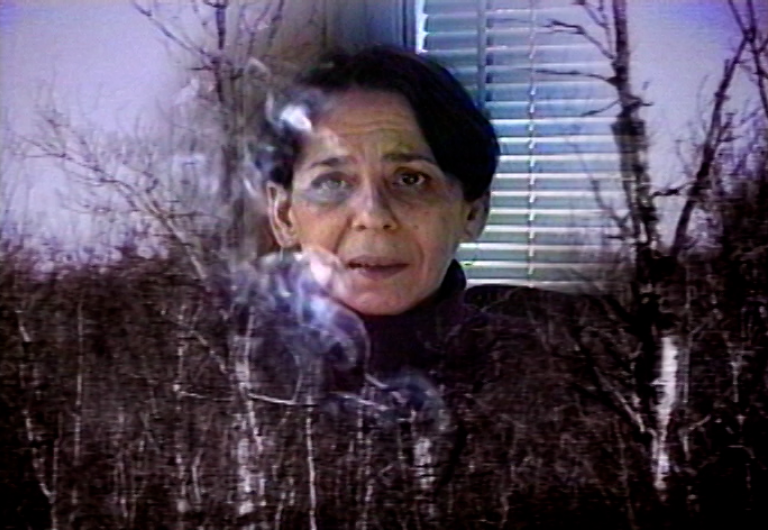 Rosendal Kino:
Lorna Boschmann
2021 marked 100 years since Rosendal first opened its doors as a cinema. To mark this historic moment, Rosendal Theatre is launching Rosendal Kino, a special film programme that strives to ensure that the legacy of Rosendal as a cinema is kept alive.
Each season, Rosendal Kino will select one or two focus artists, whose work will be screened across multiple events. The focus of Rosendal Kino for the coming seasons will be on artists whose work experiments and challenges the medium of film and video as a medium, whose work brings harder to hear voices and perspectives into the city, whose work would otherwise not be shown in Trondheim.
For the inaugural season of Rosendal Kino, the chosen artist is the extraordinary Lorna Boschman. Born in Canada in 1955, her work has never before been shown in Norway. Her work focuses on the topics of gender, community, as well as gay and butch culture in poetic, lyrical pieces where a generous approach to documentary combines with an unusual use of video effects.
The first will be a screening that will take place during Trondheim Pride on September 9th. Three short films will be screened – each of which deals in different ways with experiences of being butch and lesbian. This event will be followed by a discussion – curated in collaboration with Skeiv Ungdom. The panel discussion begins immediately after the screening – and will be an alcohol free event.
BoyGirl
What happens to tomboys when they grow up? In BoyGirl, three women talk about childhood gender choices. Their experiences range from always being mistaken for a man to one who modelled based on her androgyny.
True Inversions
True Inversions creates its own dialectic on lesbian erotica while focusing on the differences between passions performed on and off camera, legal, social and personal forms of censorship, the motion of emotion and the eroticization of safe sex.

Butch/Femme In Paradise
This sexy lesbian fantasy film follows the moves of a sullen butch as she chases an elusive sex goddess. The work is a potent mix of fast paced dynamic editing and a strange richness of soundtrack. Butch/Femme In Paradise has been screened extensively at gay and lesbian festivals across North America and Europe.



Language: English
Presented by Rosendal Teater