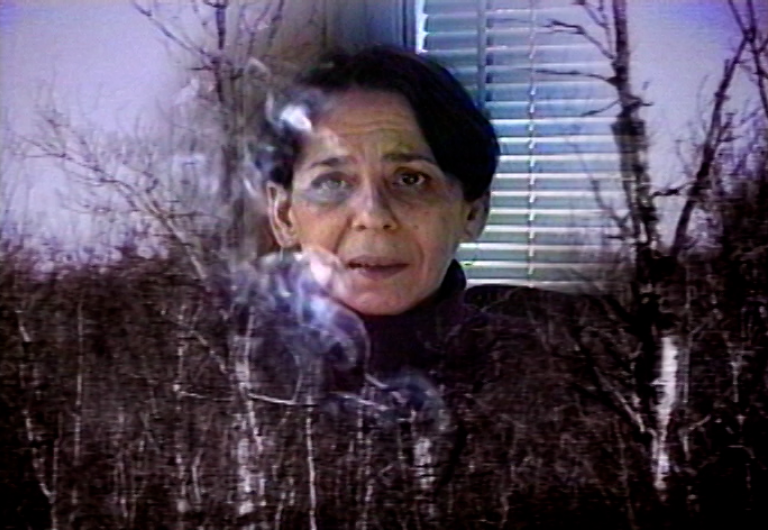 Rosendal kino:
Lorna Boschman
Lorna Boschman is this season chosen filmmaker.
Her work focuses on the topics of gender, community, as well as gay and butch culture in poetic, lyrical pieces where a generous approach to documentary combines with a unusual use of video effects.

The second event, October 21st, will be a screening and an online conversation with Lorna Boschman where she will talk us through her approach to film, collaborations, and her approach to amplifying the voices and agency of her collaborators.
This Ability

This Ability
is an innovative filmmaking project that puts the tools of media creation directly into the hands of people with developmental disabilities. From Michelle McDonald's compassionate ode to the humble arachnid,
Be Kind to Spiders
, to Shannon Leclair's exuberant celebration of her work at a local coffee shop,
I Love My Job!
, these short films celebrate our shared humanity while revealing the contributions that are made by all members of society.

A Cancer Video

Lorna Boscmann's friend, Kathy Canter, was a visual artist and herbalist who got diagnosed with breast cancer in the 90's. In
A Cancer Video
, Kathy talks honestly about her fears, the range of treatments she received and the struggle to keep focused on living when people expect you to die. Lorna's voice serves as a mediator in the dialogue and the video shows a complex relationship between the three participants, Kathy, her son Ethan and Lorna herself.
Language: Engelsk
Presented by Rosendal Teater