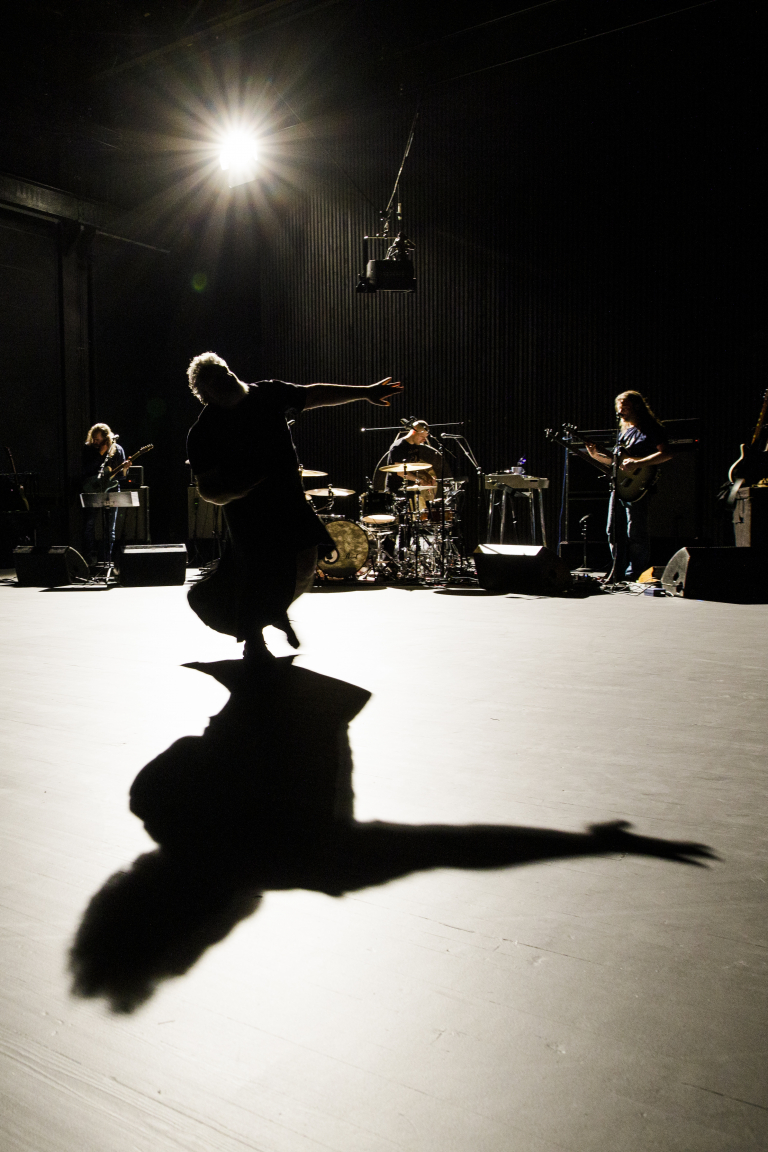 Sacrificing
by Motorpsycho og Impure Company
Experience Motorpsycho and Hooman Sharifi live on stage!
It is the violent, driving, massive music in coexistence with the lonely body that is at stake when the Trondheim-based band Motorpsycho and dance artist Hooman Sharifi meet on stage. What strategies are needed to be able to meet, counteract, complement and enter into dialogue with each other? Together they look for the necessity of acting and expressing themselves.
The work is inspired by the Spring Sacrifice by Igor Stravinsky (1882 - 1971), where sacrificing oneself is an active and continuous choice. You do not sacrifice yourself to death, but you continually sacrifice something of yourself in life. The way we in 2020 have sacrificed meaningful activities on the altar of the corona, and the way we must continue to sacrifice for the climate cause in the future. Everyone must give up goods in order to maintain their own existence. What are we willing to sacrifice?
Presented by DansiT