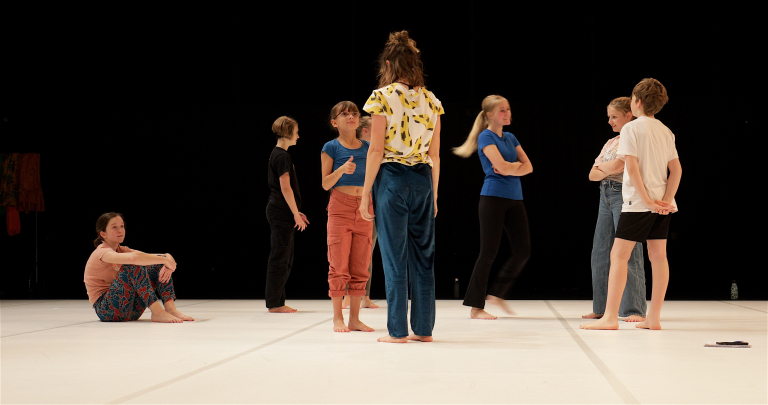 Working with children
av Nicola Gunn (AU)
It is said that animals and children on stage are "risky business" in the theater.
When a prepared, professional dancer teaches unprepared children the steps live in front of the audience, how risky is it? It can be seen as indefensible, but also as a declaration of trust in children and the public. Maybe we can manage to see the humor, the vulnerable and the beautiful in the unfinished. Perhaps we can recognize the value in that which is not perfect, that which is on the way to something and is in process.
Working with Children looks at the problem of intimacy and exposure, and the curiosity of working with children in contemporary performance. In a work that is both funny and surprisingly affective, it is an attempt to perform a kind of radical vulnerability. Through an accumulation of seemingly unconnected anecdotes, the audience is invited to wonder about the effect of language on the body, playing with the idea that we can find a different way of behaving by finding a different way of inquiring and of listening.

Language: English
Flere kunstneriske forestillinger