Our mission is to be vibrant hub and leading regional engine room for artists, arts organisations and audiences to reimagine what the performing arts and the world around us can be.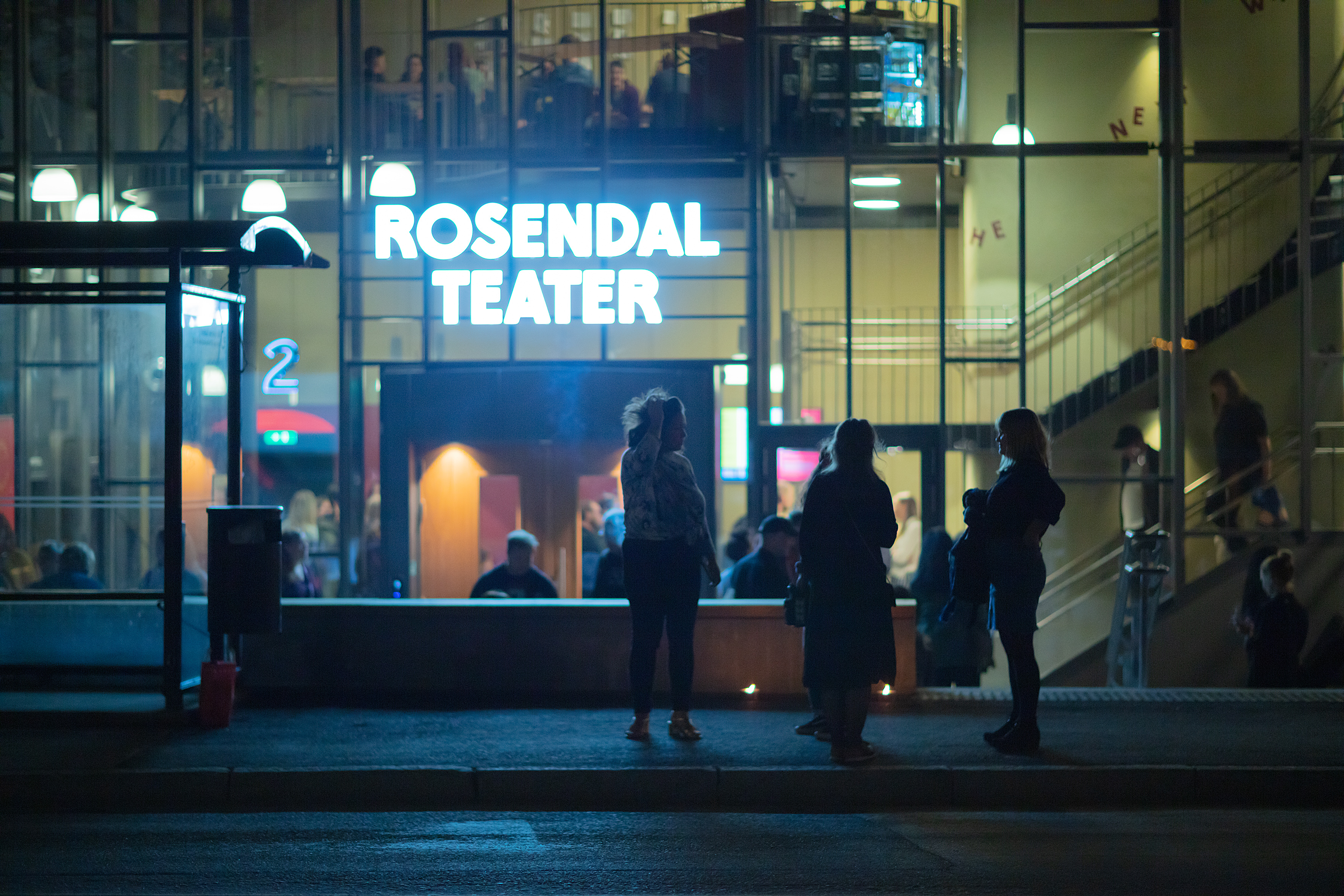 The theatre co-produces and presents two seasons per year of performances, parties, concerts, installations, film screenings, festivals, residencies, discursive events, as well as other kinds of social events. RT also runs its own cafe, which provides the organisation with very special, informal and social conditions for gathering people of all ages and backgrounds to gather, meet and hang out around food, drink and art events.
The house has three flexible studio stages, plus a cafe/bar and mezzanine for all its artistic activities. And beyond the walls of the theatre, RT works artistically across the surrounding neighbourhoods, city and region.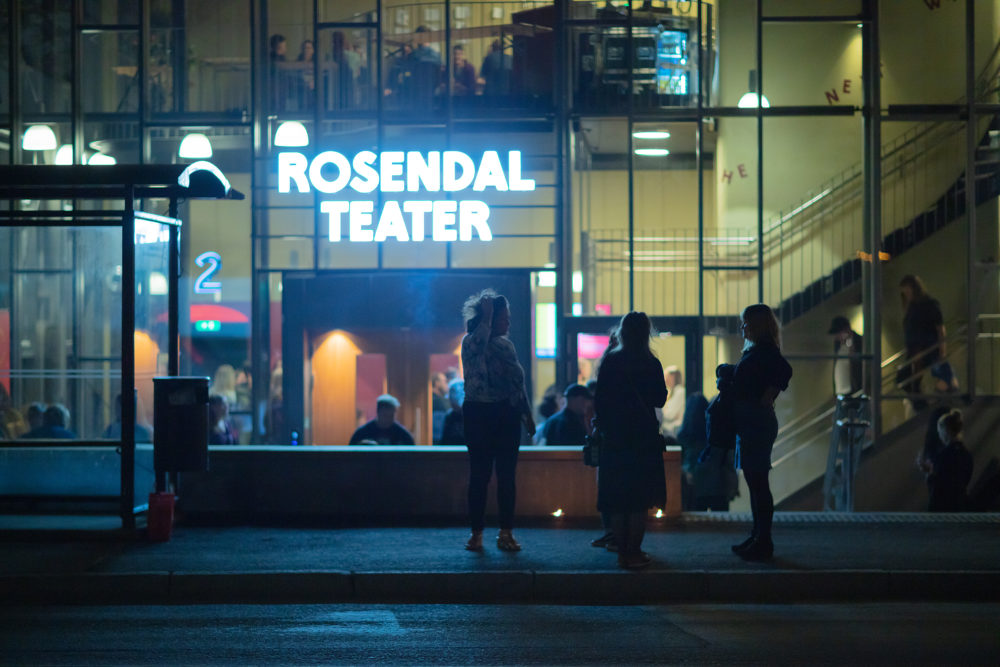 Rosendal Theatre is an inviting, curious, super international and hyper local house of performance, theatre, dance, music and debate. Our vision is to transform the performing arts – towards a bold, inclusive and sustainable future.
We stribe to be:
Transformative, disruptive and future-gazing: We programme work that challenges us to think differently about ourselves, each other and the world around us. Challenging what the performing arts can be, where it takes place and who can make it. We work with voices lesser-heard, marginalised and alternative. We strive to shape an organisation that has its eyes on the future with perspectives on what kind of art, arts organisations and art world will be needed then.
Inviting: Whoever you are, you should feel invited to get involved, join the conversation and dive into the life of the house. Approachable. Welcoming. Inclusive.
Super international and hyper local: We strive to foster deep and meaningful connections between the global and the local in ways that ensure both are nourished, shaped and transformed by the other. We always begin with the question: What does it mean to do this here, in this city and this region, right now? How will this activity nourish, strengthen, expand and inspire new ideas and alternative approaches in this city and region?

Our pledges to artists and audience are:
- Bold ideas and transformative experiences
- Whoever you are – you are invited – accessible and inclusive for staff, collaborators and audience
- Making performing arts sustainable
Besøk oss
Rosendal Teater is placed in the eastern part of Trondheim, at the other side of the crossing near Lademoen Church. The closest bus stop is Rønningsbakken. Bicycle parking at our wall towards the gas station.
Sign up for our newsletter!
And get the latest news on our program, invitations and community offerings once a month.