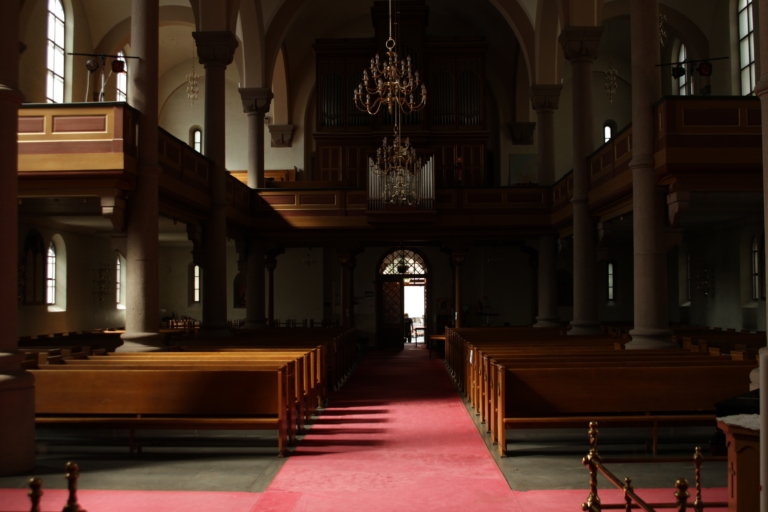 OPENING: Kirkedanseren (Church dancer)
By Marie Bergby Handeland
Welcome to a piece where you play the leading role, and the experience is all yours. You will be alone in the church, with only the organist present - playing music with an ambience of your choice.
Language: Non-verbal
Open for everyone older than 7 years


Welcome to a performance where you are the main character. Alone in the church room with an organist playing what you choose, it's up to you to create your own experience.
With Kirkedanseren (The church dancer), the artist wants to give each and every one of us the opportunity to be the main character in a room where we're rarely alone, and even more rarely let our bodies get loose.
Kirkedanseren is a performance where each member of the audience books their own time in Lademoen Kirke, where they will dance. The dance is accompanied by an organist, playing with their back facing you. There is no one else witnessing your dance.
The performance is a part of Marie Bergby Handelands interest in non-professional dancers, and dancing as a part of the body. Everyone is welcome to participate – children, youth, adults, elders, with all religious and cultural backgrounds.
Flere kunstneriske forestillinger