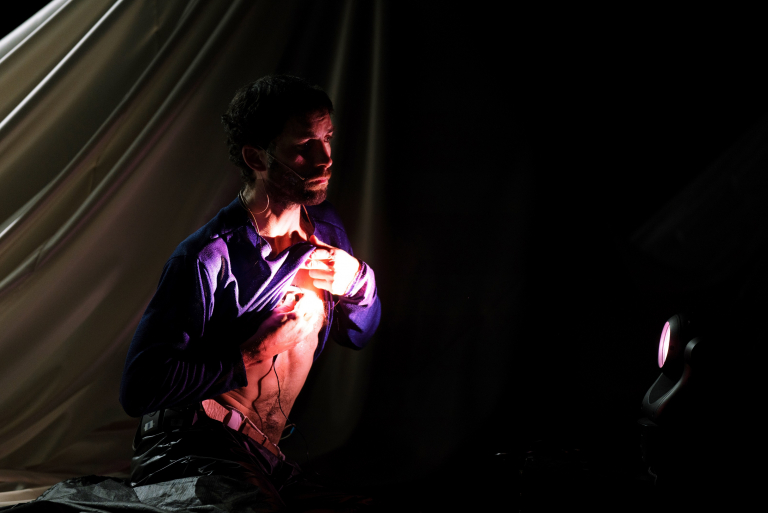 Bones and Wires
by Simon Mayer (AT)
The Austrian choreographer, dancer and musician Simon Mayer focuses in his new piece Bones & Wires on different levels of connectedness. The connection between human beings, humans and nature and humans and technology/robotics.
Contextually, the piece moves around theories and practices like collective consciousness, interdependence, telepathy and channeling. Bone and Wires explores the question can robots and new technologies be part of this possibility of connectedness?
Together with light designer Jan Fedinger and sound designer Moritz Nahold, Simon Mayer breathes a soul into various objects on stage. From the piano stool to the drum set, Meyer enters into a dialogue with objects in order to become part of a common bond and a collective consciousness.
Simon Mayer shows the multi-layered possibilities of visible and invisible connection and once again focuses on a perspective that juxtaposes connectedness with internal and external divisions. On this journey, the audience unobtrusively becomes an active part of this co-creation, in which the boundaries between stage and auditorium are blurred.
Language: English and fantasy language

Flere kunstneriske forestillinger