CHARGING MYTHS
Maarten Vanden Eynde, Femke Herregraven & Georges Senga - A SERIES OF MORE-THAN-HUMAN ENCOUNTERS
Presented by Kaaitheater, VUB Crosstalks, Framer Framed
The More-Than-Human Encounters event at Framer Framed revolves around their exhibition Charging Myths, which takes the recent run on lithium in Congo as a starting point to delve into technological, social and mythical dimensions across global extractive chains. At the event, artists and members of the On-Trade-Off collective Femke Herregraven, George Senga and Maarten vanden Eynde will partake in a dialogue on the evolving narratives and counter-narratives surrounding extractive practices in Manono. Keeping an eye on the human and more-than-human connections that are drawn from the mined landscape of Manono, the artists engage with a question central to their collective practice: how technological innovation dependent on natural resources?
• Femke Herregraven explores the power structures and relationships between financial markets, international law, geopolitical relations, ethics and global climate change. She makes sense of these complex issues in surprising ways and playfully opens spectators' eyes to our economy-driven ruthless world. Herregraven is part of TRADE-OFF, an experimental research project on lithium.
• Maarten Vanden Eynde is an artist and co-founder of the Brussels based interdependent art initiative Enough Room for Space. His practice is embedded in long-term research projects that focus on subjects of social and political relevance such as post-industrialism, capitalism and ecology. His work is situated exactly on the borderline between the past and the future; sometimes looking forward to the future of yesterday, sometimes looking back to the history of tomorrow. He is currently investigating the influence of the transatlantic trade of pivotal materials like rubber, oil, ivory, copper, cotton and uranium, on evolution and progress, the creation of nations and other global power structures.
• Georges Senga (1983, Lubumbashi, DRC) is a photographer. He develops his photographic work around history and the narratives revealed by "memory, identity and heritage", illuminating our actions and the present. Three of his projects explore memory, looking for the resonances that people, their facts and their objects leave behind, and the resilience of memory in his country, Congo. Georges Senga is part of the artistic dynamic of the city of Lubumbashi at the Picha art centre in DR Congo and at the Photo Market and Phototools workshop in Johannesburg, South Africa. His work has been exhibited internationally in institutions; in 2021 he developed a project at the Villa Medici.


About A SERIES OF MORE-THAN-HUMAN ENCOUNTERS
With room for artistic performances and in kinship with our more-than-human relatives, it investigates human to more-than-human relations and conditions of co-existence in a world that has been modelled in a context of imperialism, patriarchy and capitalism.
This series elaborates on different ways of being and different ways of knowledge, on what can be known and what will never be knowable. With the forest, the mountains and the deep sea as our thinking companions, you are invited to come and discover what lies behind the horizon of human knowledge.
After two seasons in Brussels, we continue this rich and long-term series with partners from both the arts and academia from various European cities. Each evening takes place in one of the venues, and will be livestreamed for anybody who lives further away.
A Series of More-Than-Human Encounters is a collaboration between VUB Crosstalks and Kaaitheater (Brussels) Artea - Universidad de Castilla-La Mancha and La Casa Encendida (Madrid), Rosendal Teater and The environmental humanities research group at NTNU (Trondheim), Framer Framed (Amsterdam).
Presented by Kaaitheater, VUB Crosstalks, Framer Framed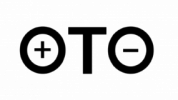 Besøk oss
Rosendal Teater is placed in the eastern part of Trondheim, at the other side of the crossing near Lademoen Church. The closest bus stop is Rønningsbakken. Bicycle parking at our wall towards the gas station.
Sign up for our newsletter!
And get the latest news on our program, invitations and community offerings once a month.