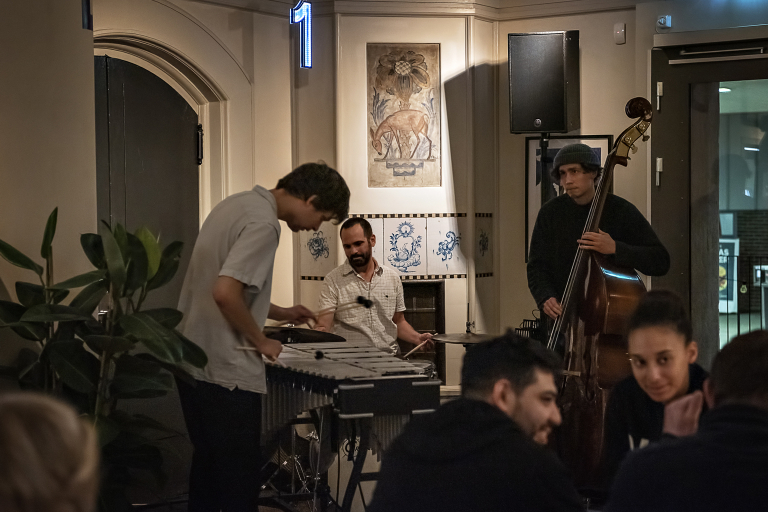 Nabojazz
Welcome to Nabojazz in the café this evening!
Behind the instruments this evening we find Gaute Skrove, Jesse Schilderink, Andreas Svabø and Udi Shlomo. The concert will start at 19:30 and after a short break it will start a jam session approximately 20:30.
So order a main course and something good to drink, sit back at a table and enjoy the delicious tones from the evening's musicians and instruments. Reserve a table via the café's facebook page and you are guaranteed a place!