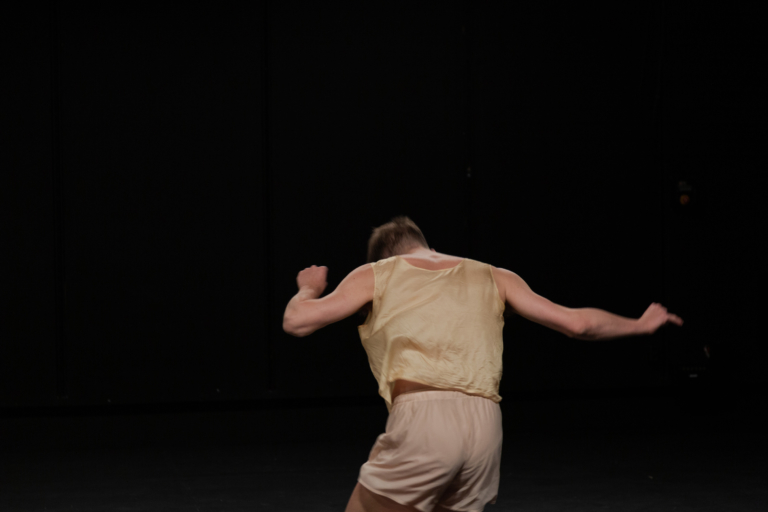 Premiere: HEARTFELT
By Magnus Myhr (NO)
With the harp as his co-actor Myhr makes a full-hearted attempt to unlock old patterns.
PREMIERE

Language: Nonverbal

Heartfelt is is a dance performance where Magnus Myhr, dancer, actor and choreographer, continues his quest to challenge and explore how we see and understand each other as humans. The performance is created from his experience with learning to play the harp. He explores the poetic potential within the body, and the force that comes from wholeheartedly having a try at something new – the force that comes from allowing oneself to be an amateur in the historical meaning of the word: Someone who dares to love.
Said in the artist's own words:
There is something with the harp's curved back, the feeling from placing my fingers on the strings and feeling the vibrations as I play, that made me realize I was dealing with a body. For me, the harp encounter opened a kingdom of sound that has given me new ways to listen and share, qualities that occupy my work as an artist.