TRANSpire
By Nagirčalmmiid and Queer Rebellion (NO)
Varighet: 9 hours
Expect a transforming Friday with a full-day queer takeover at Rosendal!
TRANSpire is part of the Bastard festival 2023, curated by "The Shake Down" project teenage curators in partnership with New Theatre Institute of Latvia⁠⁠and with the support of EEA Grants.

For everybody over 16, but especially for young queer adults between 16-35 years.

"tran•spire:
1. To come about; happen or occur.
2. To become known; come to light."

Skeivt Opprør (Queer Rebellion) and the duo Nagirčalmmiid join forces and invite to a Rosendal takeover. The day starts with a discursive program filled with workshops and discussions, before we are taken to the premiere of Nagirčalmmiid's first theatrical concert. Look forward to an interactive and audience-engaging performance with completely fresh music that ends in a PARTY to remember.
The whole day has an overall theme: Transformation. Join us and let yourself be inspired and motivated, and not least reflect together about change!
Full program*:
16.00 - 17.30: Sauna gathering at Havet (Sauna remains open till 18.00)
17.00 -18.30: Eating together at Rosendal Theatre
18.00 - 18.30: Skeivt opprør - workshop on sexuality (Mesanin)
18.00 - 18.30: Skeivt opprør - workshop about the body (Sal 1)
18.40 - 19.10: Skeivt opprør - workshop om sexuality (Mesanin)
18.40 -19.10: Skeivt opprør - workshop abaout the body (Sal 1)
19.30: A performance concert by Nagirčalmmiid
21.00 - 01.00: Party!
* For the performance concert you need to book a free ticket via the link here on the web page. The rest of the program is open for participation, in some or all of the events.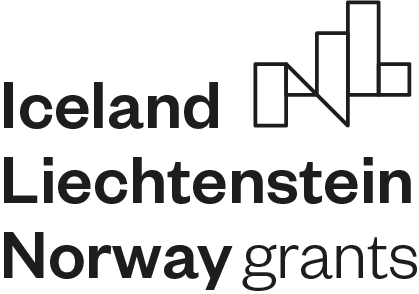 Medvirkende
| | |
| --- | --- |
| Concept/Idea: | Nagirčalmmiid and Skeivt Opprør |
| Supported by: | Rosendal Teater and The Shakedown |
| Supported by: | This event is supported by the EEA Grants programme "Local Development, Poverty Reduction, and Cultural Cooperation". |
Billettpriser
| | |
| --- | --- |
| Sauna gathering at HAVET Arena | Open and free! |
| Workshops at Rosendal Teater | Open and free! |
| Performance concert at Rosendal Teater | Free-ticket |
| Party | Open and free |
Besøk oss
Rosendal Teater is placed in the eastern part of Trondheim, at the other side of the crossing near Lademoen Church. The closest bus stop is Rønningsbakken. Bicycle parking at our wall towards the gas station.
Sign up for our newsletter!
And get the latest news on our program, invitations and community offerings once a month.