Permission to Speak
Verksted med Claire Cunningham (SCO)
Varighet: 4 timer
Et eksklusivt verksted med Claire Cunningham
I dette verkstedet vil Claire Cunningham introdusere deltakerne for teknikker som har vært grunnleggende for hennes egen performative praksis, og for det å jobbe sammen med andre dansere med ulike kropper. Hun vil presentere metoder for å bygge tillit og kommunikasjon i ulike lag av oppfattelse, og for å utforske bruken av språk og stemme for å vise vårt forhold til kropp og ordforråd. Permission to speak fokuserer på prosess fremfor resultat og produkt.
Verkstedet er rettet mot mennesker som har et etablert forhold til dans eller bevegelse, med og uten funksjonsnedsettelser. Si ifra på forhånd dersom du trenger tilrettelegging i lokalet. Verkstedet vil vare i omkring fire timer og har plass til mellom 10 og 14 deltakere.
For påmelding, send en epost til: asgerdur@dansit.no
Forestillingen er en del av Multiplié dansefestival 2023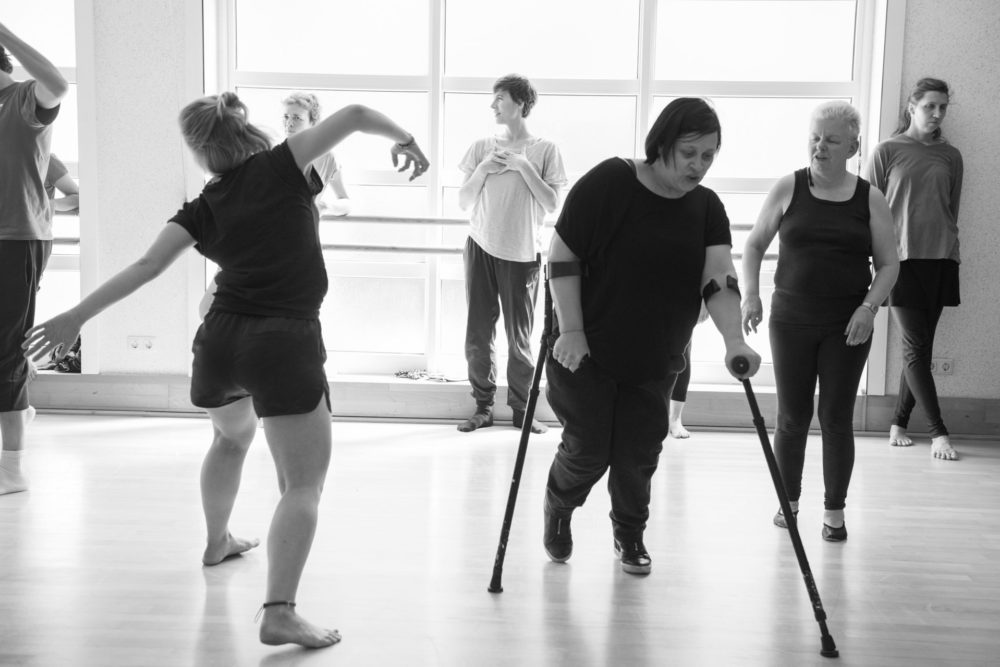 Medvirkende
| | |
| --- | --- |
| Av og med | Claire Cunningham |
| Foto: Un-Label Performing Arts | |
| Kompanifotograf: Almuth Elhardt | |
| www.clairecunningham.co.uk / Facebook: ClaireCunninghamProjects / Twitter+Instagram @clairecprojects | |
Besøk oss
Rosendal Teater is placed in the eastern part of Trondheim, at the other side of the crossing near Lademoen Church. The closest bus stop is Rønningsbakken. Bicycle parking at our wall towards the gas station.
Sign up for our newsletter!
And get the latest news on our program, invitations and community offerings once a month.